Maximize Marketing Qualified Leads (MQLs) for Your IT Company with SEO Insights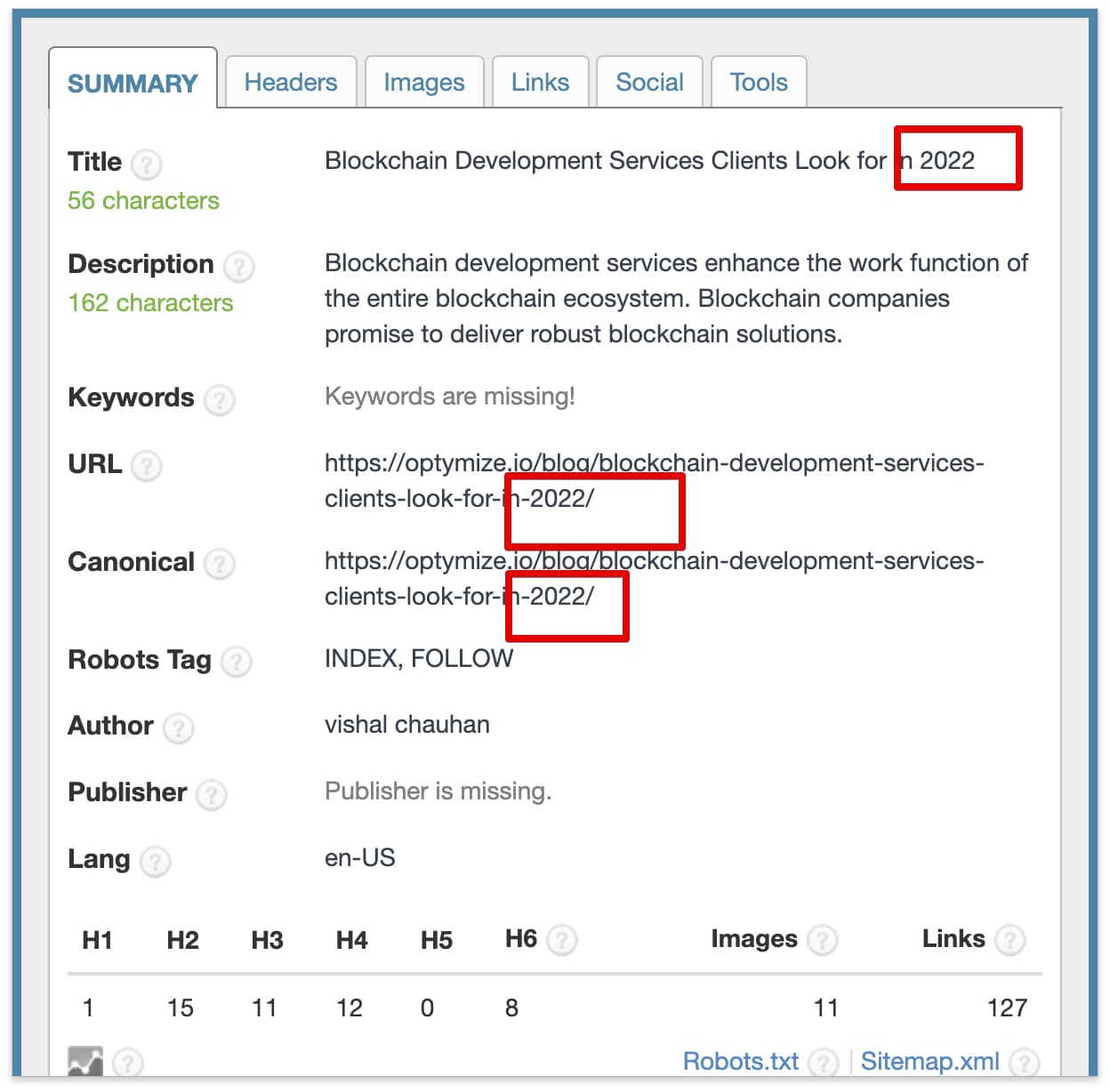 Do you want more MQL for your IT company in 2022..? Me not. We're in 2023 already for 9 months and getting ready for 2024. I want MQLs for my projects right now! This year. So, what's the case here?
Most B2B companies (especially IT) try to attract more traffic to their websites using blog posts targeting different info keywords and using YEAR for better visibility and relevancy for a potential visitor. That's very good. Do it. But see if you have left some traffic behind.
Check out the most common issues you may have next year with your investment $$ in the content (see screenshots):
Your team may forget to change the year in the whole article.
They changed the year inside the article but forgot the meta tags.
Some guys make the URLs with years and it's not very convenient to update the article. and nobody does that update, leaving money on the table.
Others update the article date (maybe automatically), but forget to update the H1 and Title with the description.
This way lots of websites NOW in September 2023 are still trying to attract the attention of the visitors from 2022. Meanwhile, their competitors are winning that traffic.
Key takeaways
It's cool to use years in your articles. It attracts attention. Do it, when relevant.
Plan the article structure and URL the way you may set up an automatic update of all elements, where the year is used.
Set up an automatic update of the year or dates you want to update annually.
Actually update your articles, not only the dates in them.** It's the best way to keep them evergreen and take maximum from an investment $$ you're doing in SEO and content on your project.
Example 1: YouTeam (YC W18) https://youteam.io/blog/global-software-development-services-choosing-the-best-partner-for-your-unique-situation/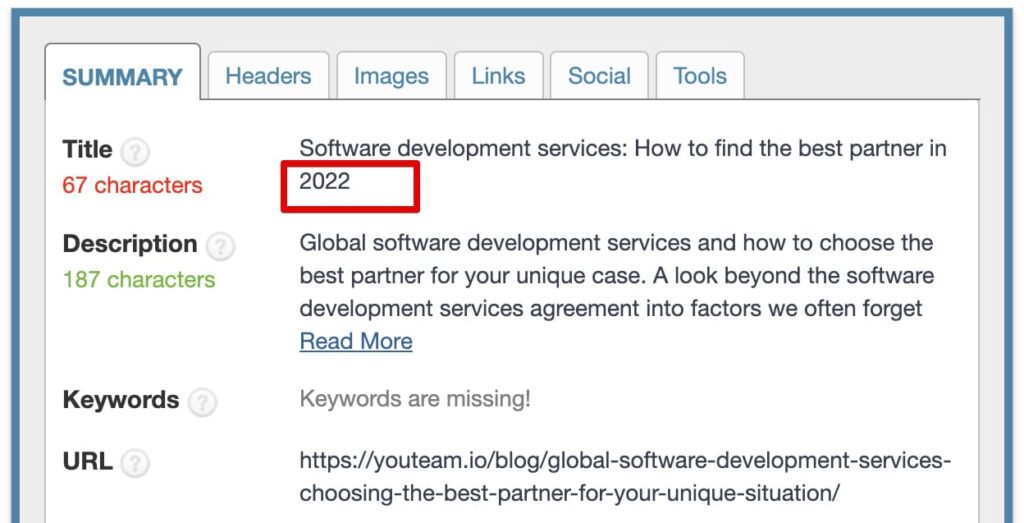 Example 2: Middleware https://middleware.io/blog/what-is-devops/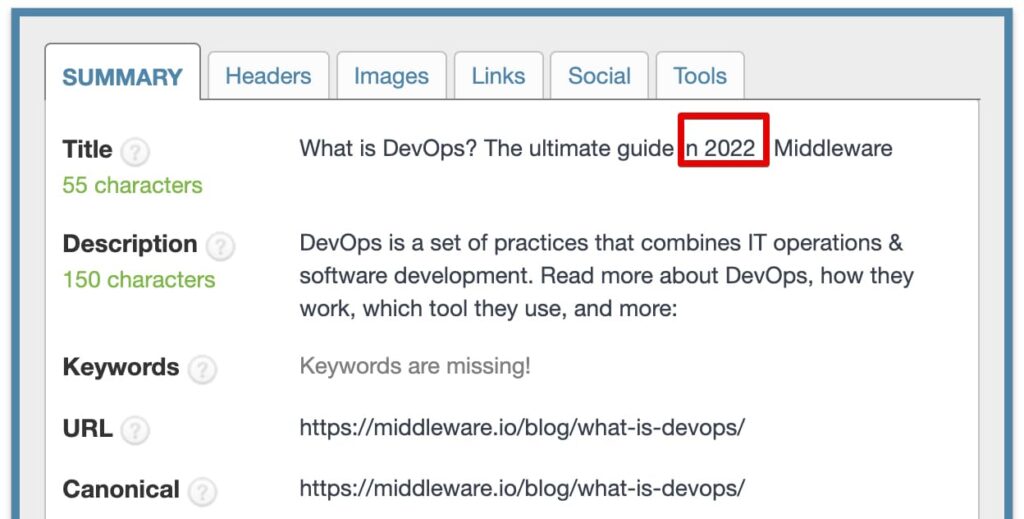 Example 3: Optymize https://optymize.io/blog/blockchain-development-services-clients-look-for-in-2022/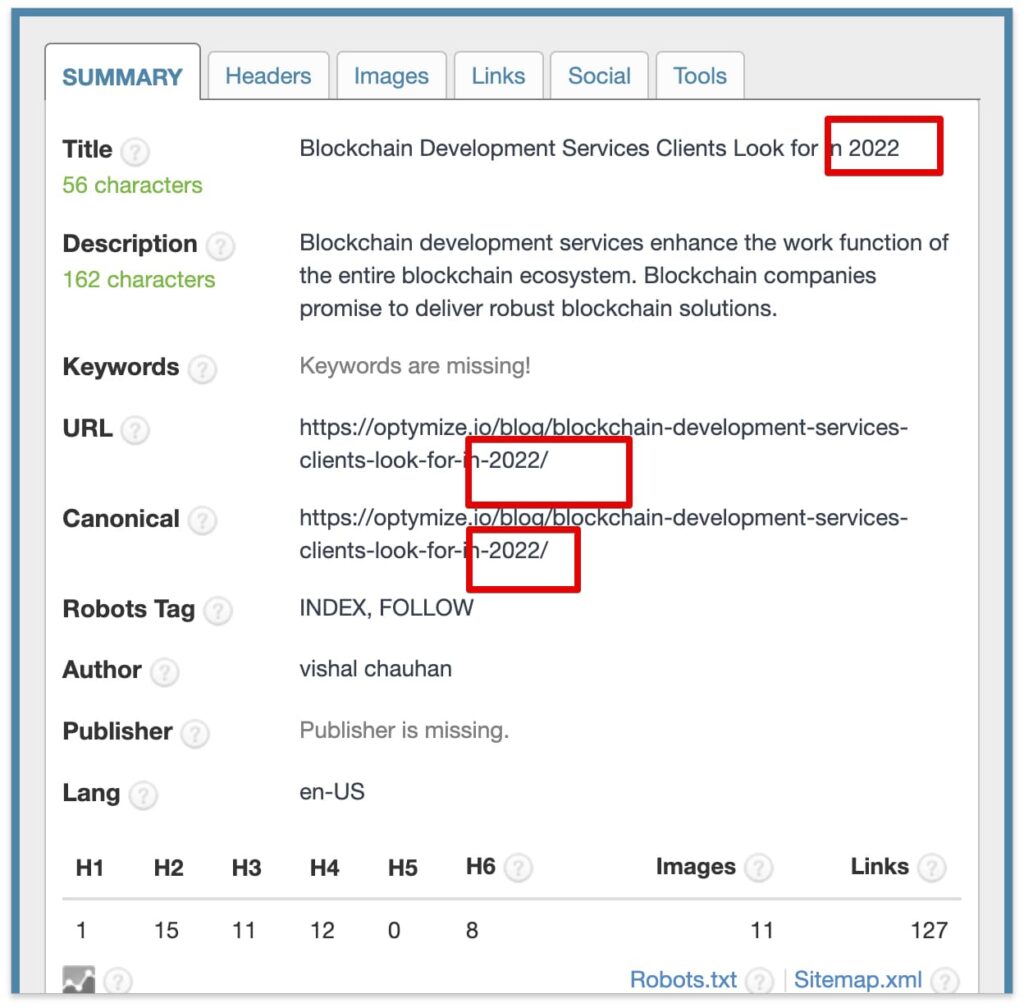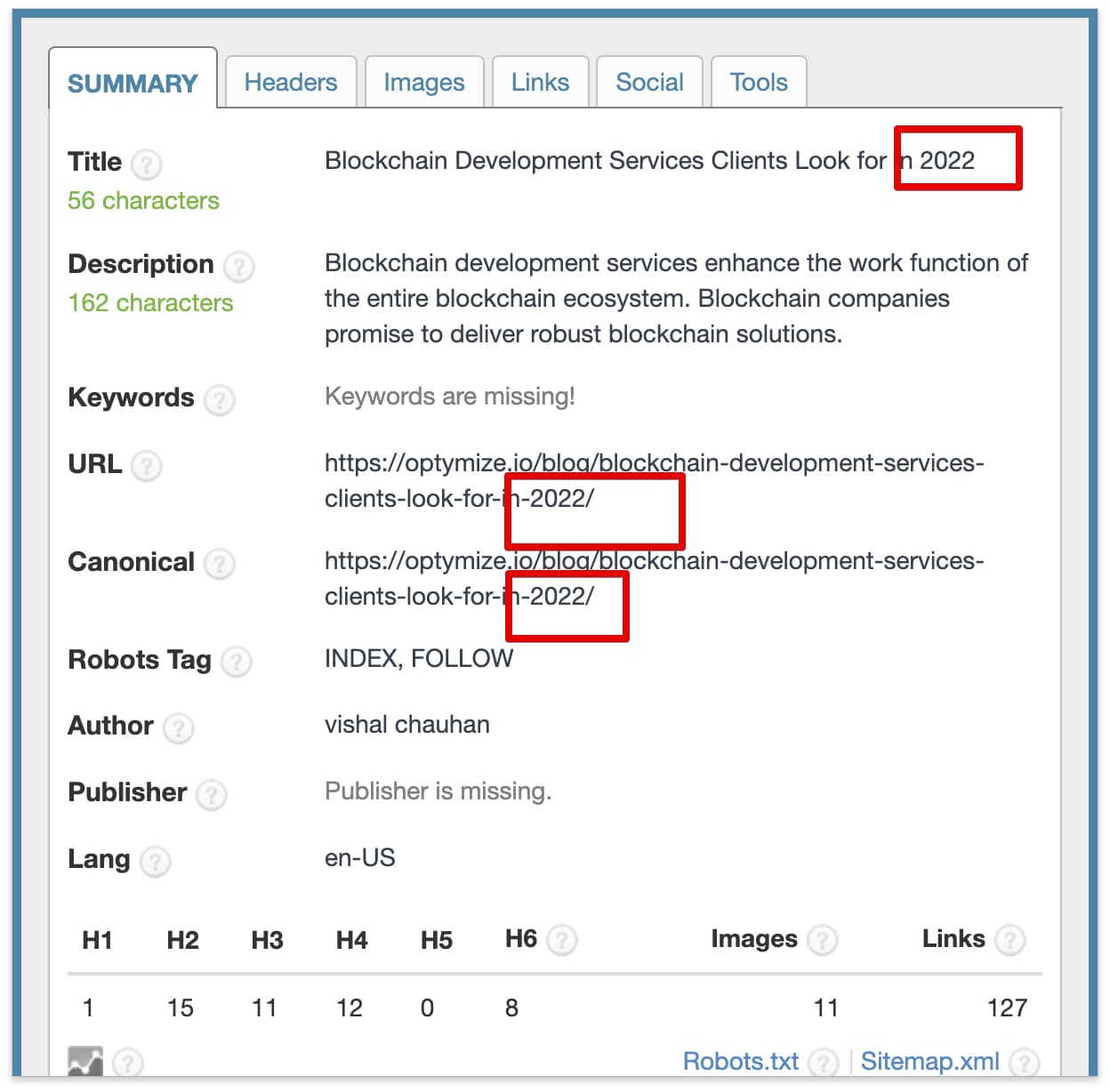 Example 4: Brights https://brights.io/blog/why-use-vue-js-reasons-advantages-features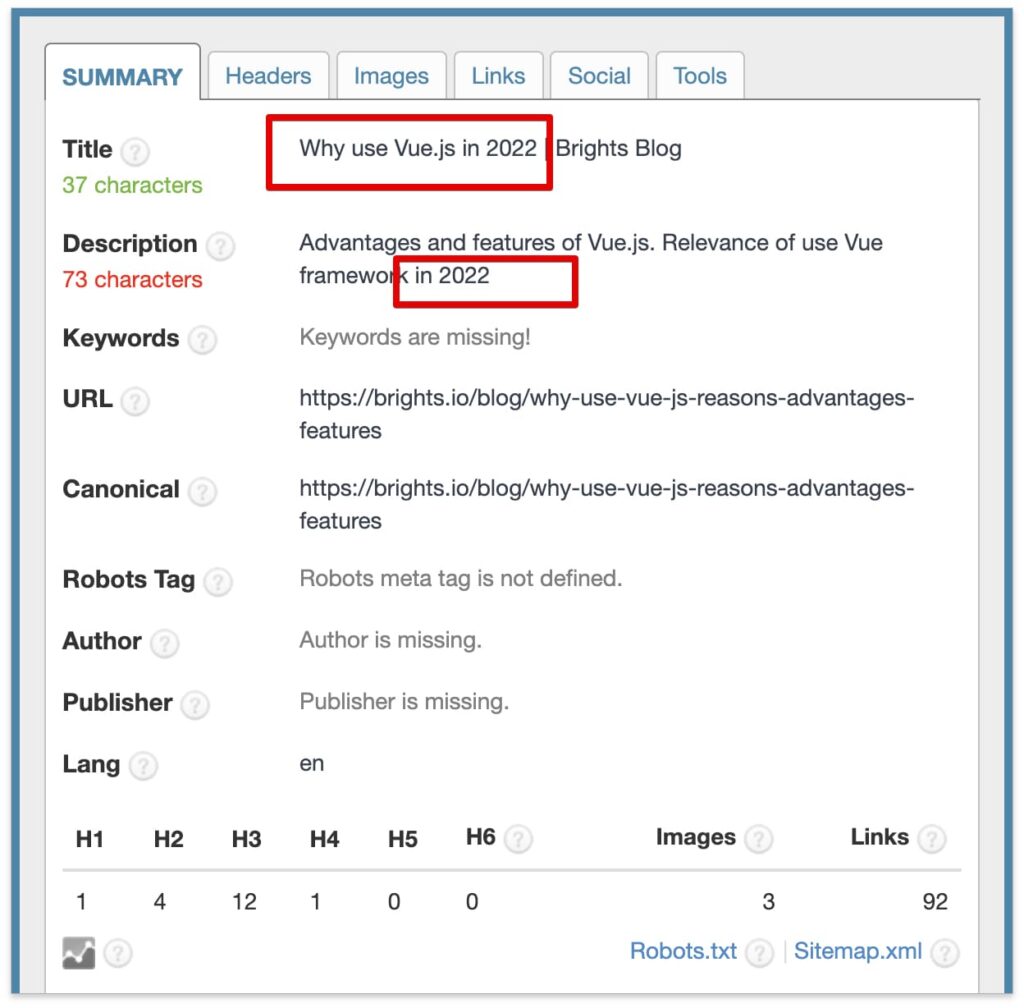 Example 4: SRG Software https://www.srgsoftware.io/blog/is-agile-software-development-still-relevant-in-2022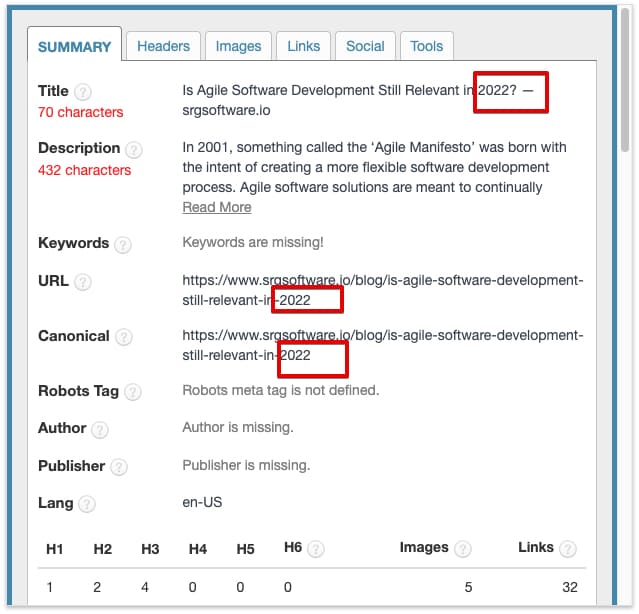 I didn't check all the B2B/IT websites) so, check your project pages with years and get ready to update your best articles for 2024 soon.
PS: Actually, SEO agencies also do that. they also forget to update pages sometimes. Send me "Show me SEO" in the comments below, I'll share with you a couple of examples.
Boost your SEO for technology companies and stay ahead of the competition in 2024!
Source: Daniel Dramshev on LinkedIn.