Do you keep hearing about search engine optimization and are wondering why SEO is important for B2B? We're going to explain why we recommend every B2B company focus on this form of marketing, how it can transform your business and how we're 90% sure your competitors are already using it.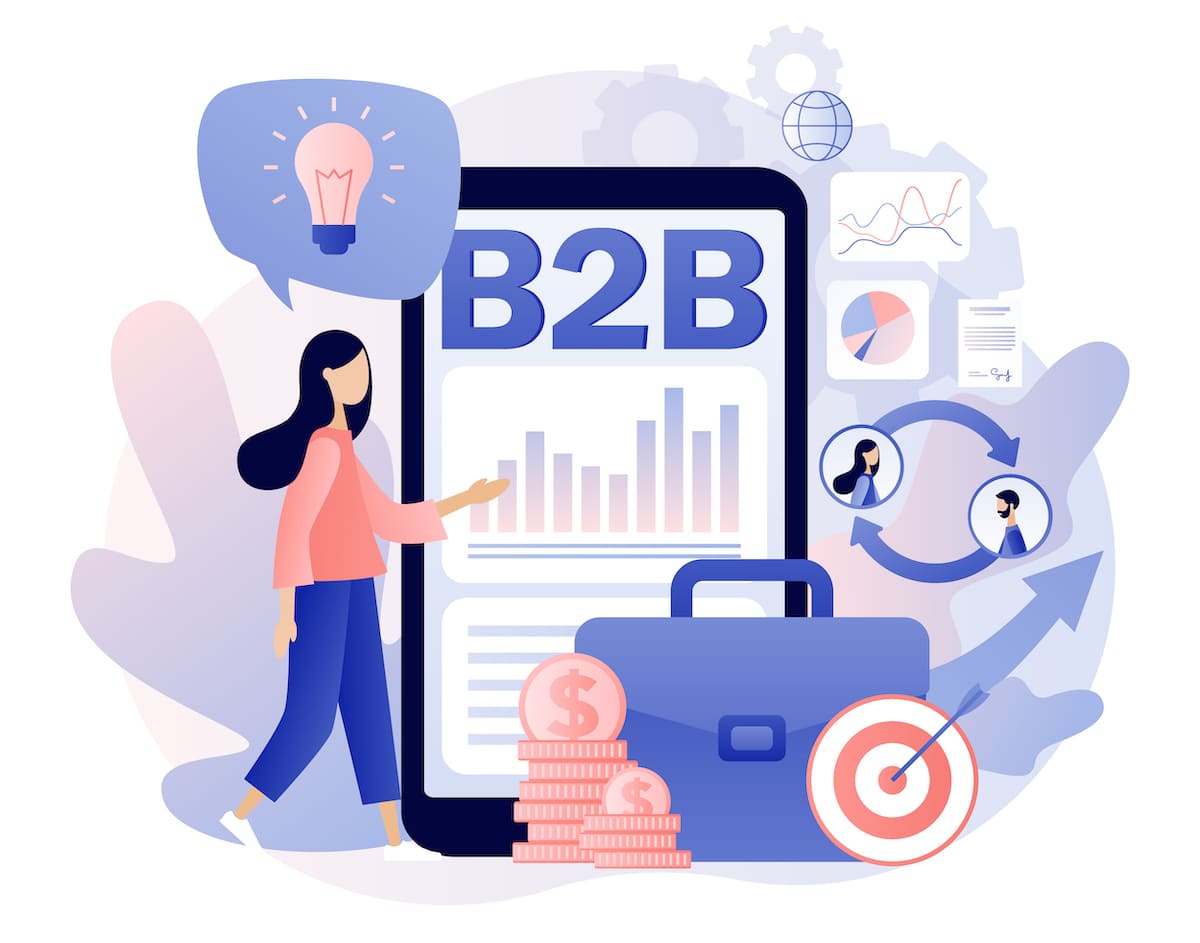 What is B2B SEO?
What is B2B SEO and why SEO is important for B2B? Simple. It's the way that you optimize your website to show up in the search results when you input a keyword phrase.
If you're not ranked within the first 10 results, chances are that your website and the products/services that you offer won't be found.
SEO is comprised of multiple components:
On-page optimization
Off-page optimization
Technical SEO
And more
If you're missing just one type of SEO, it can cause your rankings to fall. For example, if you search for "XYZ widgets," search engine optimization will allow you to rank for this term within Google, Bing and other search engines.
It's a form of marketing that offers organic results, but it takes time to work, too.
Why SEO is Important for B2B
If you're not using SEO to market your business, you're missing out on heaps of traffic. A few statistics that demonstrate the importance of SEO include:
8.5 billion searches happen on Google every day
99,000 searches happen each second
A lot of these searches are not relevant to your niche or industry, but there are plenty of them that are.
Businesses like to research their purchases before making them. Much consideration is given to B2B relationships, and 89% of B2B buyers will conduct their research online – often starting on a search engine.
If you're a business owner who wants to get targeted traffic to their website and/or offers, it only makes sense to focus on SEO. You can mix in social media marketing, pay-per-click advertising, cold calling and other forms of marketing, but SEO empowers you to target potential customers during the preferred part of the buyer's cycle.
Increased Visibility and Brand Exposure
Visibility and brand exposure are crucial in B2B marketing. A potential lead needs to see your business 12 times before visiting your website. If you're not ranking for your desired keywords on the first page of the search results, you're losing business.
For example:
28.5% of people click the first search result
2.5% of people click the 10th search result
Fewer people make it to page 2 of the search results
Search engine optimization empowers you to increase your brand's visibility and exposure.
Targeted Lead Generation and Conversion
Another main reason why SEO is important for B2B is that it drives targeted traffic to your website. If you sell enterprise software, it doesn't make sense to rank for gardening keywords: right?
With SEO, you can target leads at any point in the buyer's journey and convert these leads at a much higher rate as a result.
Outranking Competitors and Capturing Market Share
The right SEO strategies can help your B2B business outrank its competitors and reap the rewards of capturing a larger market share.
The first Google search result has an average click-through rate of 28.5%, while the second and third results have click-through rates of 15% and 11%, respectively.
Outranking the competition means that more searchers are likely to land on your website – not your competitor's website.
In this way, B2B SEO can help you generate more traffic and increase sales.
Long-term Cost Efficiency and ROI
Over the long term, SEO is a cost-efficient strategy that can provide an excellent ROI. Improved search engine rankings will continue to drive more free, organic traffic to your website well into the future.
Most importantly, the leads that land on your website from search engines are highly targeted, meaning they're already looking for what you're offering.
While SEO is an ongoing process, it will continue to deliver results at a minimal cost compared to other marketing strategies.
Conclusion
These are some of the many reasons why SEO is important for B2B. With the right strategy, SEO can improve brand awareness, drive more targeted leads to your business and help you outrank your competitors. It can accomplish all of these things while being a cost-efficient marketing strategy with an impressive ROI.
Are you ready to boost your business with SEO? Contact the Netrocket B2B SEO agency today to get started!