Is Shopify bad for SEO? There are a lot of myths that we must bust and a few facts that you need to consider, too.  Since SEO is the gateway to organic traffic, it's important to know if Shopify, with over 4.1 million stores hosted, is a good choice for your online shop.
Let's start with the basics.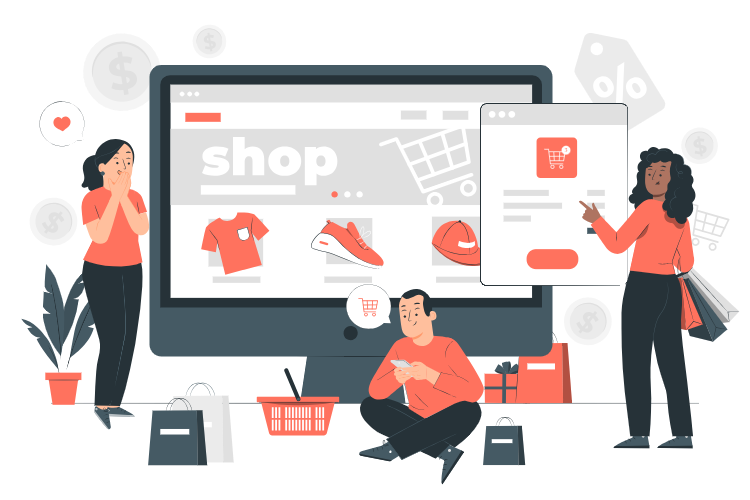 Basics of Shopify and its Features
Shopify makes it easy for potential shop owners to get their stores online. Most shop owners just want an easy platform to offer products without worrying too much about things they don't know about, like search engine optimization.
The main features, include:
Easy store hosting
Customizable themes
Advanced SEO features (Shopify plan)
Added themes (Shopify plan)
Advanced analytics (Advanced plan)
Marketing tools (Advanced plan)
Shopify does include all of the basics that you need to get started with your store, such as order management, secure payments and mobile eCommerce functionality.
You can also sell in person with point-of-sale solutions, accept online payments and use advanced tools, such as Shopify email, social media integration and Shopify inbox.
Note: Advanced features are on the Shopify or Advanced payment tier, so they're not offered on the cheapest payment tier.
Is Shopify Bad for SEO? Common Myths
Shopify is like any platform that seems to offer an all-in-one solution: it works, but if you know a little bit about SEO, you can achieve much better results. We've worked with many clients who use the Shopify platform, and what we've seen is:
Shopify makes SEO difficult. This is one myth that is untrue. The platform uses Yoast, which is the go-to SEO plugin for WordPress, too. You can optimize and change a lot of SEO parameters through Yoast, but you do need a basic foundation in SEO to achieve great results.
Any content on Shopify will rank. No. You need to optimize your content using SEO best practices to get the results you want to achieve. Otherwise, you may drive untargeted traffic to your site.
URL structure control hurts your site. You do lose 100% control of your URL structure in Shopify, but this shouldn't be the reason your SEO succeeds or fails.
Is Shopify bad for SEO? No, but it's also not hands-off like many store owners think. For example, read our case study SEO for store Shopify where we show the power of working with an SEO company like ours.
We were able to:
Increase one store's traffic by 450%
Bring unique visitors from 992 to 5,345 per month
Do you own an ecommerce store and are curious how SEO can help you find new customers and make more sales? Read through our eCommerce SEO case study.
SEO-Friendly Features and Tools in Shopify
Shopify stores have many built-in SEO features that make it easy to optimize your pages. In fact, the platform takes care of some SEO tasks automatically, such as:
Canonical tags, which are added to pages to prevent duplicate content issues
Creating sitemap.xml and robots.txt files
Title tags that include your store's name
For manual optimization, you can edit:
Image alt texts
Meta and title tags
Images are served using the WebP file format whenever it's supported to improve load times, and the platform uses a quality Content Delivery Network (CDN) for speedier load times. Speed is an important factor in SEO.
In addition to built-in features, users can integrate apps like Plug in SEO Optimizer or Yoast SEO, which is designed specifically for Shopify. In fact, Shopify has an entire app store where you can find options for improving your store's SEO.
Addressing Limitations and Workarounds
Although Shopify does have built-in SEO features and apps that can help with optimization, there are still limitations to consider. With platforms like these, you don't have as much freedom or control over the page's content.
For example, Shopify limits the ability to edit your:
Robots.txt and sitemap.xml files
URL structure
Metadata
Fortunately, there are workarounds, and it's possible to address these limitations with the help of a Shopify SEO expert.
Experts will have the tools and knowledge to optimize your shop, drive more organic traffic to your pages and assist with one of the most important aspects of SEO: off-page optimization.
Conclusion
So, is Shopify bad for SEO? No. Shopify has built-in SEO features and apps that you can use to optimize your shop's pages.
While the platform still has some limitations, these can be addressed by working with a B2B SEO agency, like Netrocket, that specializes in Shopify.
Get in touch with us today to discuss your Shopify SEO needs.