Exploring the Potential of Local SEO for IT Companies: Unlocking B2B Growth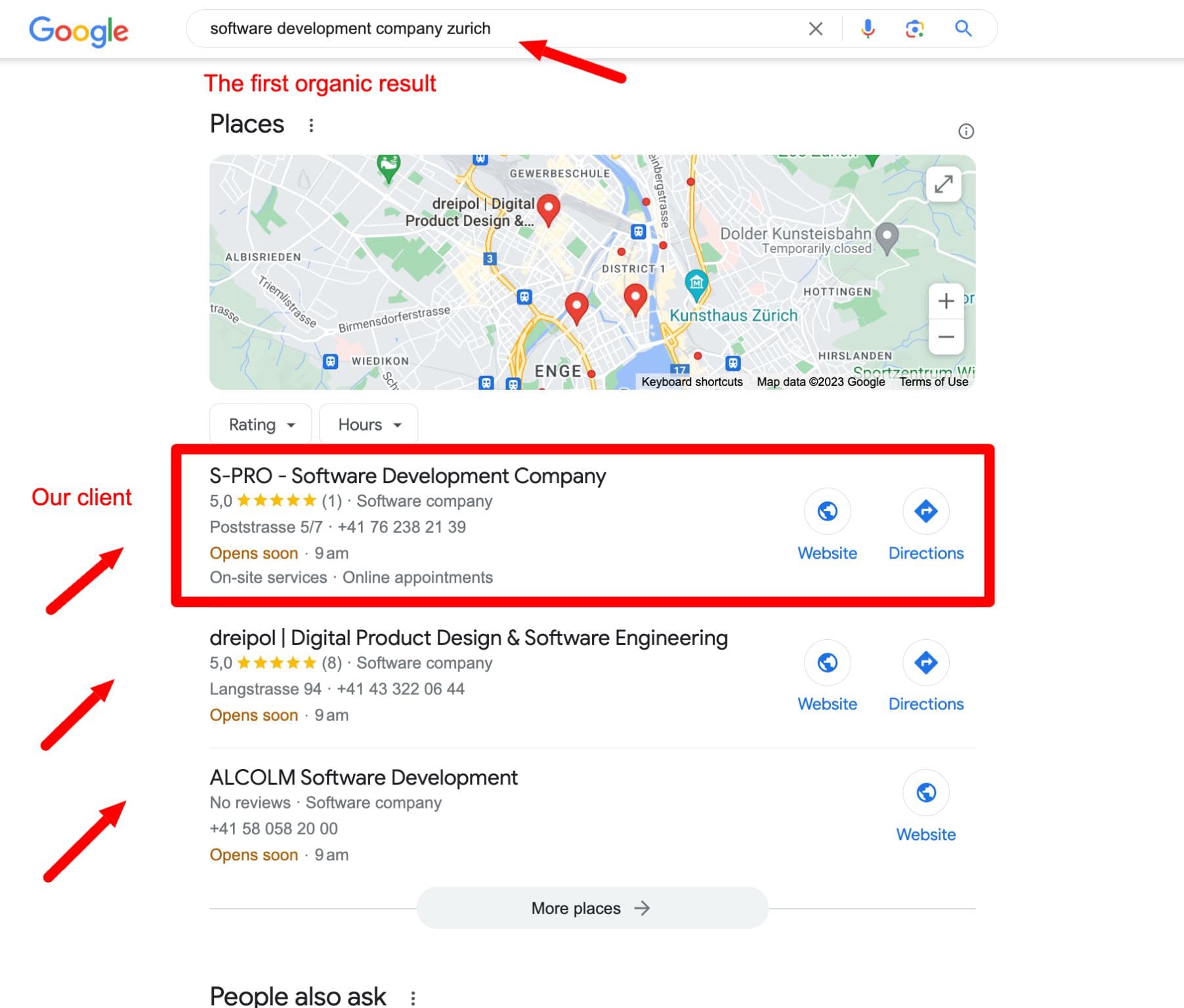 Should you consider #localSEO activities for a B2B company? Here is an example for IT, a "software development company" local search request.
It may seem, that you don't need to pay much attention to local search as your company is not a local business and serves clients from the US, UK, DE, CH, and other countries.
I see that some marketers miss an opportunity to get more leads and Revenue $$ from a local search.
In the screenshots, I show an example of the local search results in Zurich, Switzerland (one of the most interesting markets for EU-based IT companies).
This is what a potential client sees when they try to search for an IT partner locally:
1. Ads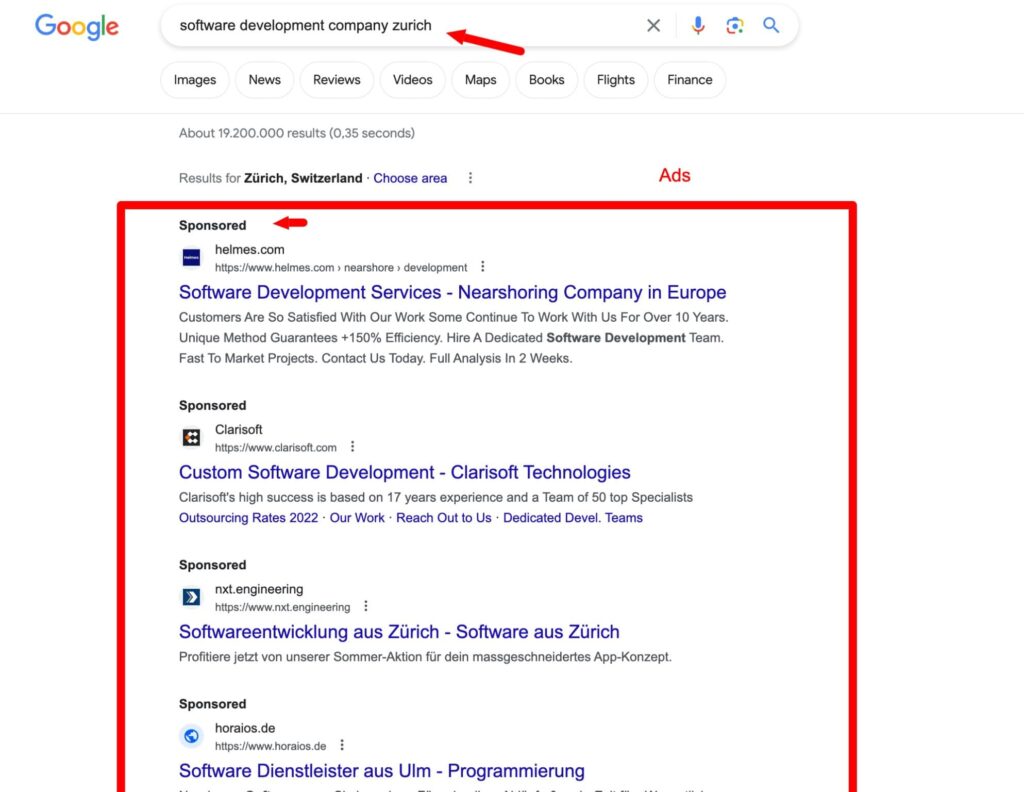 The first screen is taken by 4 positions of Google Search Ads.
The fastest result you can have, right away to the TOP positions, you just pay for clicks.
So, your company should better be here if you have a representative office in the searched location.
2. Maps list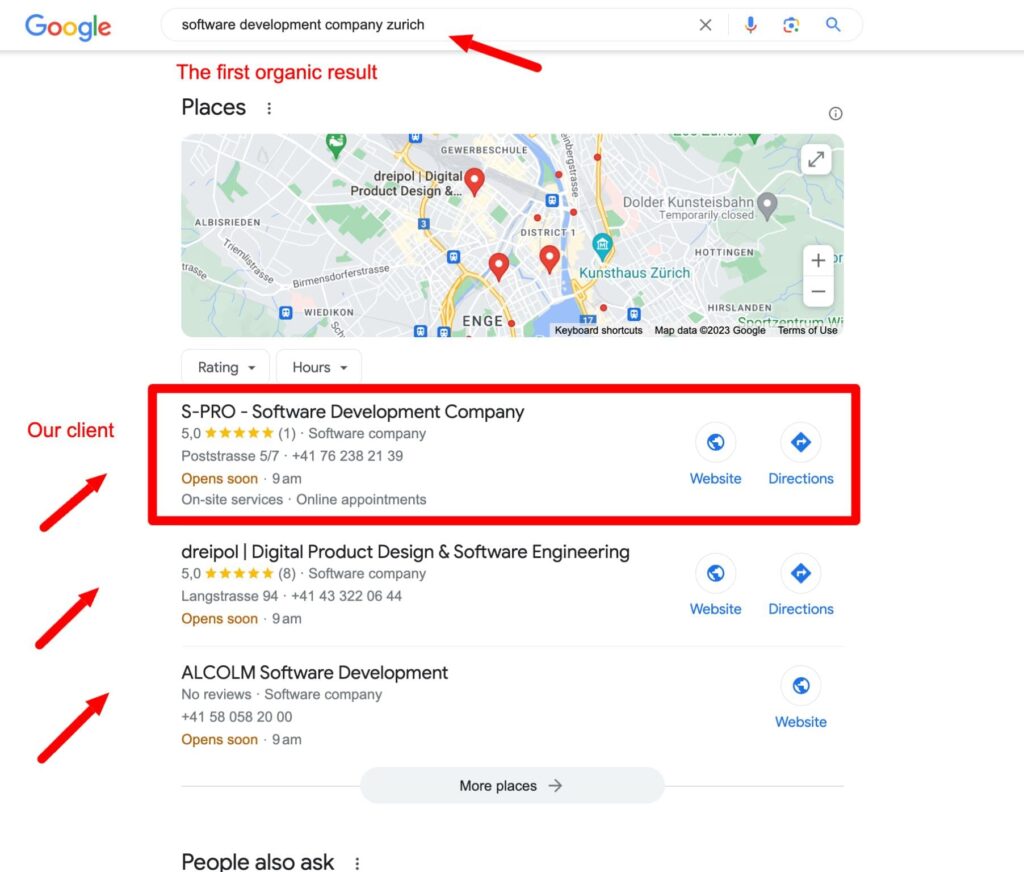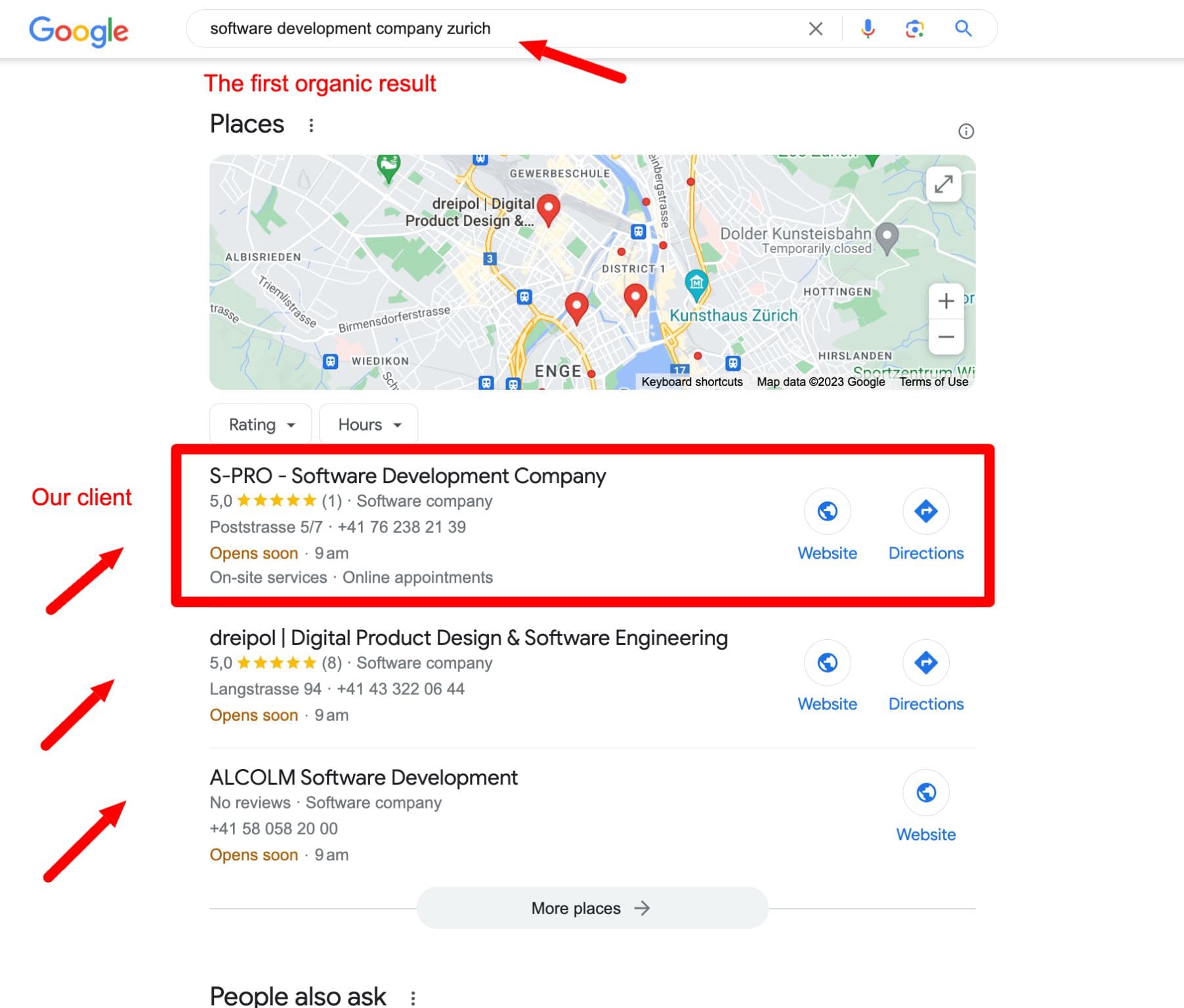 Then usually goes the Google Map pack.
You can get here organically, with the local SEO efforts. In my example, our client S-PRO is in the TOP-1 position now. That's good to see)
And you may also advertise your company account at the top of the map pack list in your target location. I would recommend doing that.
3. Websites / SEO results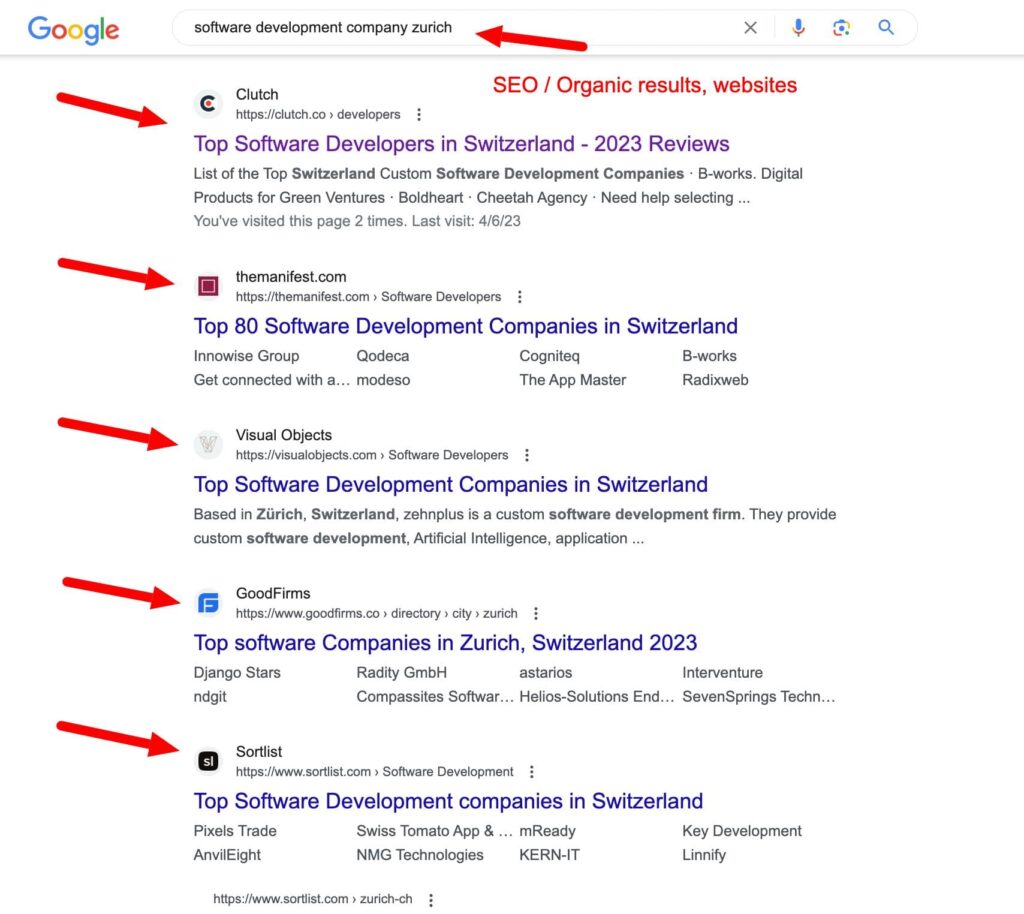 After maps, you see the organic SEO results. And there will be usually TOP Business Listings (Clutch, GoodFirms, and others), which also rank local businesses inside them. And you have several possibilities to take traffic from this part:
Your company has to be listed and rank organically in all those business listings. Get started with Google My Business optimization.
You may also pay for the first positions in those local listings to be visible at the sponsored top.
Do the local SEO to rank your website's local page next to those listings, so you can win some traffic directly.
Takeaways
Local SEO for a B2B company make sense.
Some of your competitors are already doing it and getting that traffic.
You can get results quite fast. Faster than a regular SEO.
Not only SEO. It's better to do all possible local actions:

Local Google Ads
Maps (Ads and SEO)
Listings (ADS and SEO)
This will make your business maximum visible in your target location.
Check out the main local keywords for your B2B company. Do you see your website there in each part of the search result?
Source: Daniel Dramshev on LinkedIn.