After six months, in November 2022, we presented our interim results, which confirmed the effectiveness of the proposed strategy.
Google Tools
The organic traffic chart in Google Analytics for the period of July to November 2022: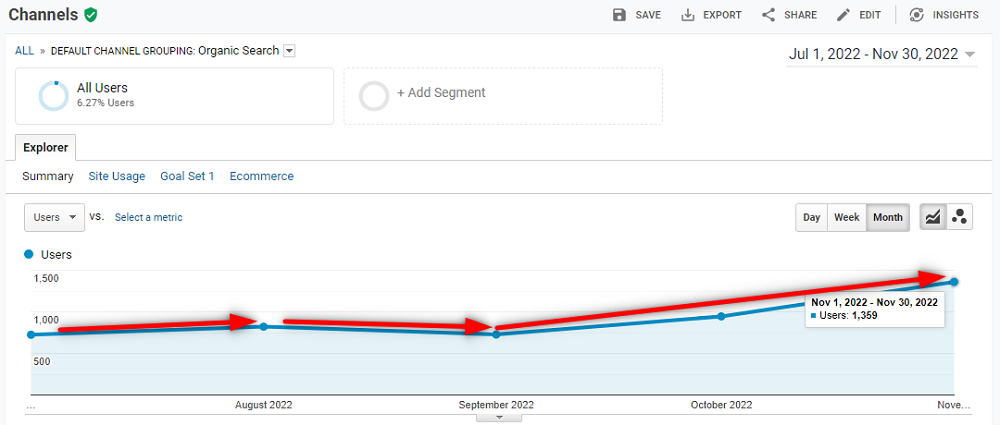 In addition to the increase in organic traffic by 93.31%, the number of new users and sessions has also grown: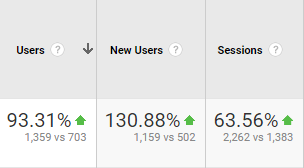 Google Search Console (GSC) metrics for 6 months:

Comparison of Google Search Console metrics before and after 6 months of SEO optimization
by Netrocket specialists:

Over six months, the number of click-throughs increased by 68%, and the number of impressions increased by 4 times!
Ahrefs
The tool showed an 839% increase in organic traffic:

You can also see how the website's visibility has improved. In July, there were 6 key phrases in the top 1–3 positions, but by November, there were already 9. There were only 3 search queries in positions 4–10, but after six months, there were 48! Overall, the website's visibility increased by 284%!
Keywords data as of July 1, 2022:
Keyword data as of December 1, 2022: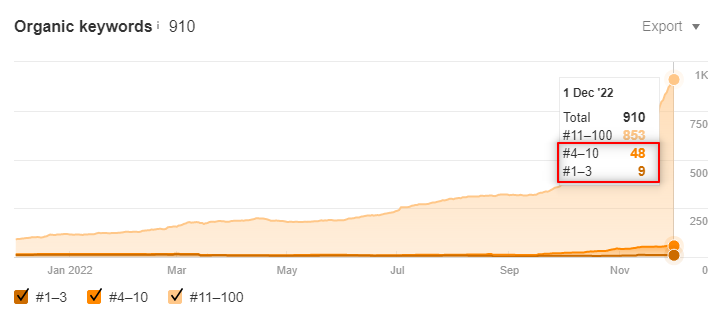 Semrush
According to the chart, organic search traffic increased by 667%!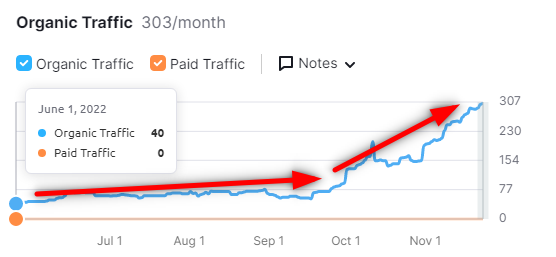 The website's visibility increased by 251%. 10 new search queries appeared in the top 3, 51 in the top 4–10, and 90 in the top 11–20.
Keywords Data as of June 1, 2022: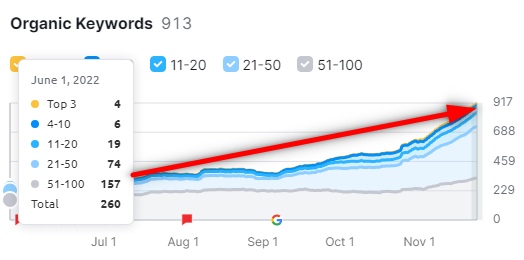 Keywords Data as of November 30, 2022: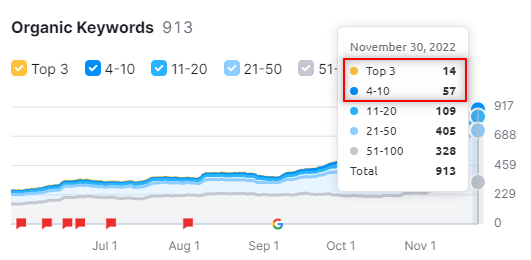 Se Ranking
Keyword data in the top 10 over the past six months: