Goal:
To increase the display of information about the company on Maps, Search and other Google services.
Result:
Optimized Google My Business Profile. I've achieved an increase in profile views, the number of calls and site visits.
Google My Business is a simple tool that allows you to get to the first positions in organic search results without any financial costs. To get ahead of the competition, only knowledge and experience of the SEO expert are important.
Execution / Optimization Process
Optimization of the company name.
Relevant categories were added.
The location of the physical address marker has been changed.
Added service area.
Updated work schedule.
Added phone numbers.
The abbreviated name @company is spelled out.
Added link to company website.
Added a link to the online appointment page.
The services provided by the company are described, their descriptions are given.
The prices, images and descriptions of goods have been worked out.
Filled in Attributes – additional information about services, amenities and payment methods.
Uploaded logo and cover. Added photos of the interior, facade, team, as well as several videos.
A short description of the company has been compiled.
The date of opening is registered.
Several posts with promotions and news have been published.
Based on the optimization results, there was made a report and recommendations on the further maintenance of the Google My Business profile, and work with reviews.
After optimization, the efficiency of the profile has increased. Users began to find a company more often by categories and services, and more often they view photos. The number of profile views in Search results and on Maps has increased, calls and site visits have increased also.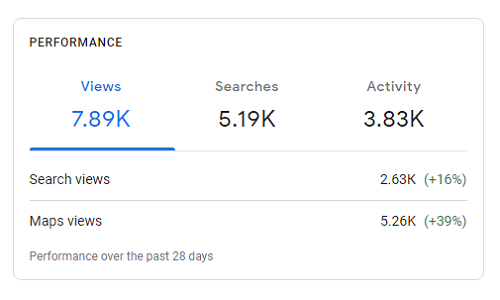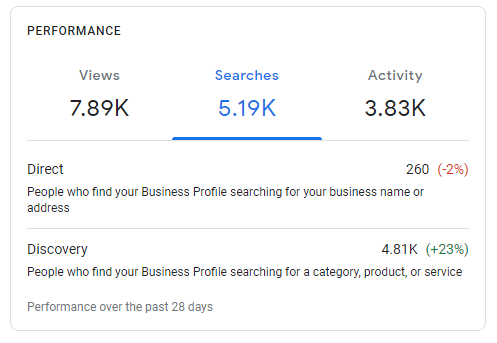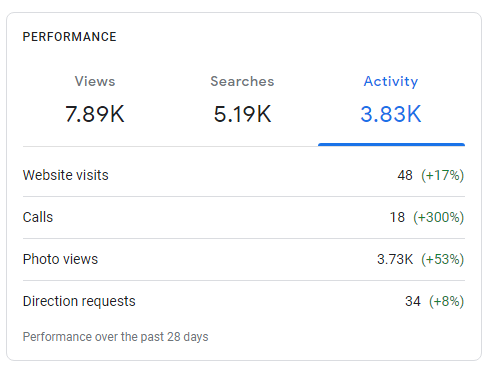 The best of our SEO case studies are usually a result of long-term collaborations and partnerships, lasting from 6 months to a year, and longer.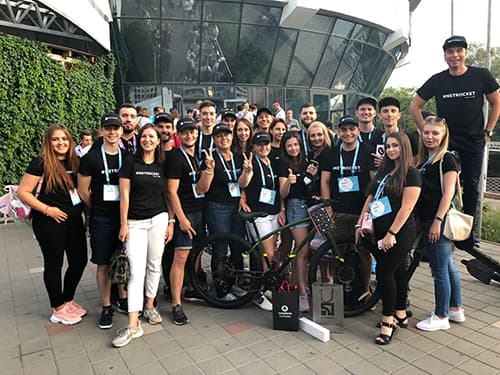 Share your project with us: