Our interim results in November 2022 confirmed the proposed strategy's effectiveness after 6 months.
Google Tools
The Google Analytics organic traffic chart from July to November 2022: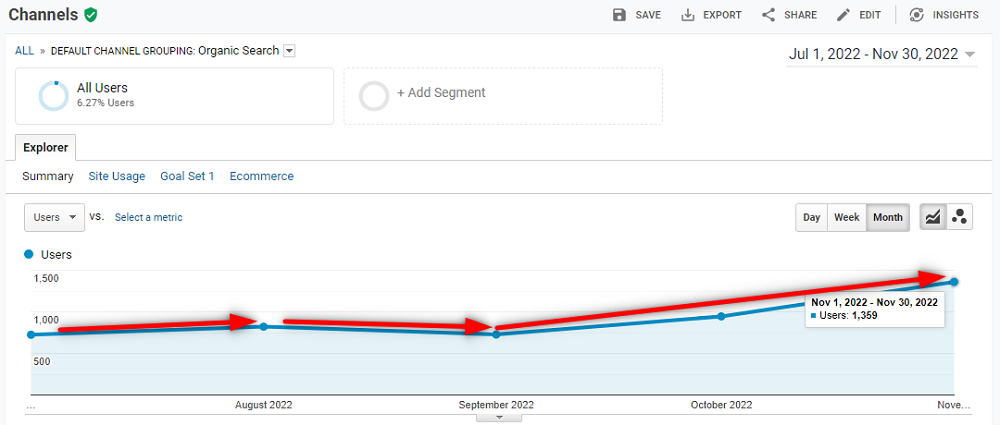 In addition to a 93.31% increase in organic traffic, there has also been growth in the number of new users and sessions: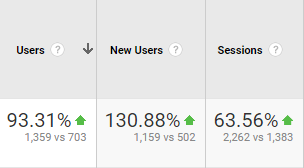 Metrics from Google Search Console (GSC) for the 6 months:

The changes we saw in Google Search Console metrics after 6 months of SEO for online courses' optimization:

Over the course of 6 months, there was a 68% increase in click-throughs and a four-fold increase in impressions!
Ahrefs
The tool resulted in an 839% increase in organic traffic:

It is worth noting that the visibility of the website has significantly improved. In July, only 6 key phrases ranked in positions 1-3 on search engines, but by November, that number had increased to 9. Similarly, there were just 3 keywords that ranked in positions 4-10 in July, but after a period of 6 months, the number grew to 48. Overall, the website's visibility increased by a staggering 284%.
Keyword data as of July 1, 2022:
Keyword data as of December 1, 2022: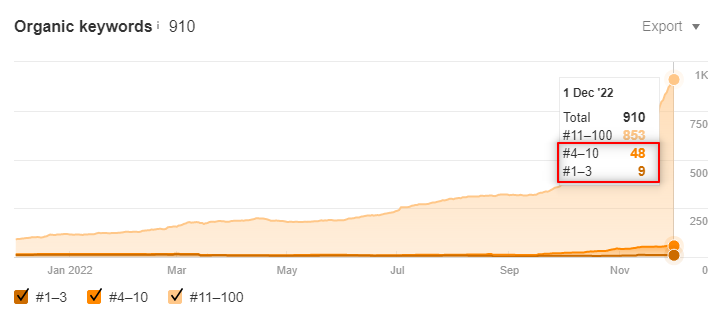 Semrush
Based on the chart, the traffic generated by organic searches witnessed an impressive increase of 667%.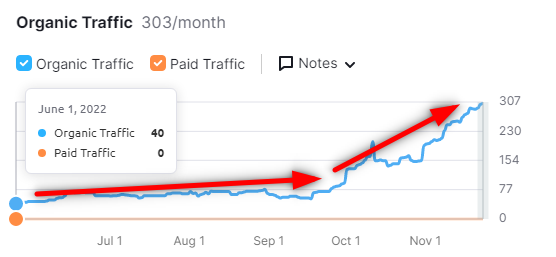 The website's visibility increased by 251%; 10 new keywords appeared in the top 3, 51 in the top 4-10, and 90 in the top 11-20.
Keywords Data as of June 1, 2022: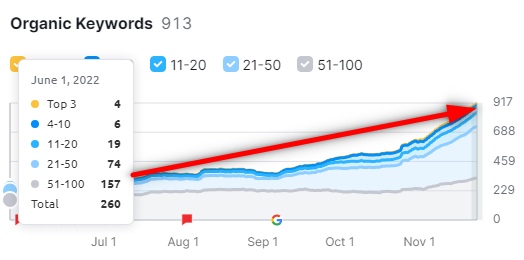 Keywords Data as of November 30, 2022: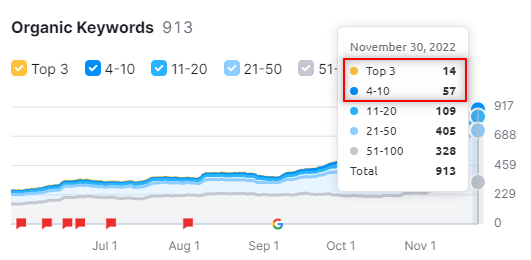 Se Ranking
Keyword data in the top 10 over the past 6 months: