Organic traffic for the period: December 2019 (before work) — November 2020 (at the end of work)
1

First issues
Technical errors on the website.
The website does not adhere to the standards for YMYL site topics.
In Western markets, clients like companies with a solid reputation and considerable expertise in the field, so they are cautious of newcomers to the market even if they provide better working conditions.
Lack of differentiation between commercial and informative queries. This is due to the fact that in the process of choosing a service, users may immerse themselves in a related topic and its complexities in order to examine both the service itself and the competency of the company providing this service in the greatest detail. Therefore, in the output can be up to 80% of informational articles, even for commercial queries.
2

SEO stages

We divided search engine optimization into 5 steps since we knew it would take a lot of effort.
Step 1. Auditing and fixing technical errors
Analysis of the technical condition and the level of optimization for search engines.
Fixing technical errors.
Competitors analysis and development of a promotional strategy.
Step 2. Keywords research and on-page SEO
Formed the site's semantic core.
The site's structure has been expanded.
Compiled and implemented suggestions to improve service page conversions.
A competent method of internal cross linking has been implemented.
We created Alt tags for all of the website's images, taking keywords into account.
Step 3. Content strategy development
Prescribed meta tags (title, description, heading tags) for each web page.
Created a blog section.
Developed a content strategy for blog posts.
Created a page for blog authors. The blog's author is the company's owner, a practical financial consultant. The last one had a good effect on the owner's personal brand promotion.
Step 4. Off-page SEO
Developed link building strategy.
Posted press releases on reputable sites.
Posted expert answers in thematic discussions on forums, Q&A sites.
We launched promotions that encouraged customers to post reviews in the Google Business Profile card and on the client's website (within two months, we were able to gather over thirty reviews, which is crucial to the financial company's reputation).
Step 5. Adding recommendations for YMYL-related topics to the website
In addition to developing the info section and authoring the blog, we created the following pages:
About company
Page with practicing consultants
FAQ
Licenses and diplomas
Reviews
The price for services
3

Results in seven months

Organic traffic before the start of SEO-work and during the work of specialists Netrocket.
Period — 7 months
Organic traffic growth: +200,55%
Growth in new users: +210.55%
Increase in the number of sessions: +187.02%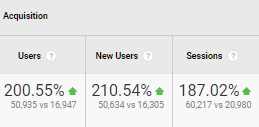 Decrease in the failure rate: -38.26%
Increase in the number of pages visited each session: +46.72 %
Increase in average site visit duration: +11.38%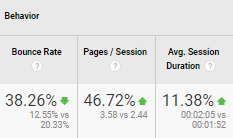 Conversion rate growth 52.71%
An 87.89% increase in the goals achieved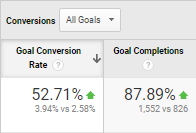 4

Conclusion

We made an effective promotion strategy, had patience, and gradually implemented changes to the site. As a result of high-quality SEO-optimization, we were able to spot growth opportunities and increase the site's organic traffic by +200.55% in seven months!