Organic traffic for the period: August 2020 (before the start of work) — March 2021 (at the end of work)
1

First issues
Technical errors on the website.
Promoting the site without creating alternative language versions.
Branded requests for the resource are ranked by other sites in the current niche.
2

SEO optimization steps
1 Audit and fixing of technical errors
Full analysis of technical errors and drawing up a technical assignment for their elimination
Fixing technical errors
Behavioral factors analysis
Implementation of recommendations to enhance usability
Analysis of the competitors in the current niche
Building a promotion plan
2 Keyword research and on-page SEO
Analysis of the site's current search engine optimization level
Search for missing pages that competitors have but the client's website does not
Extending the structure, creation of new pages
Keyword research for the website
Internal cross linking optimisation
3 Work with the blog section
Analysis of an existing information section
Based on a niche analysis, trends, and competitors, search for the top topics
Developed a content plan for blog posts
Authorship of articles and author pages optimization
4 Link Building
Analyzed the backlink profile of competitors
Developed a link building strategy
Placed the content on sites and other authoritative and topical sites where competitors are present
Used links from directories and profiles to dilute the backlink profile
3

Six months results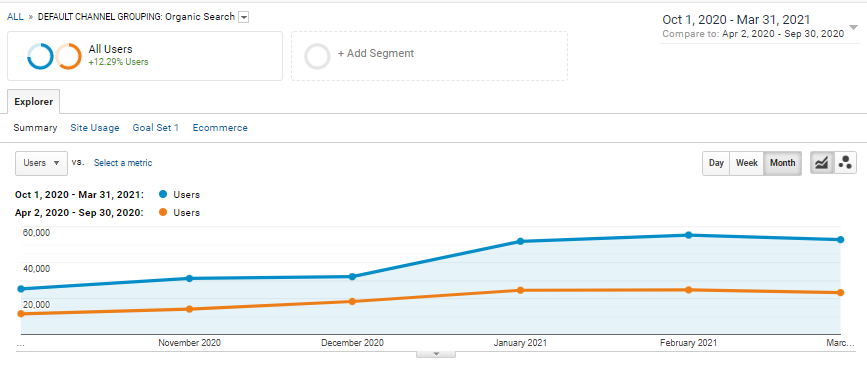 Organic traffic before the start of SEO-work and during the work of specialists Netrocket.
Period — 6 months
Organic traffic growth: +113.29%
Increase in new users: +115.46%
Increase in the number of sessions: +12,22%
Decrease in failure rate: -7,75%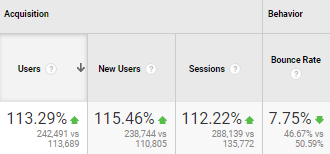 Growth of organic traffic recorded by Semrush during the period of cooperation
Amount of links as of September 2020 —
6 828
: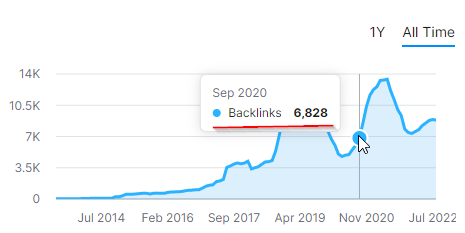 Amount of links as of March 2021 —
13 282
: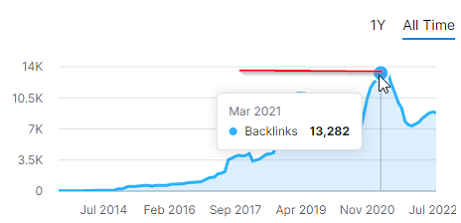 The number of unique visitors from Search,
September 2020 —
23 344
: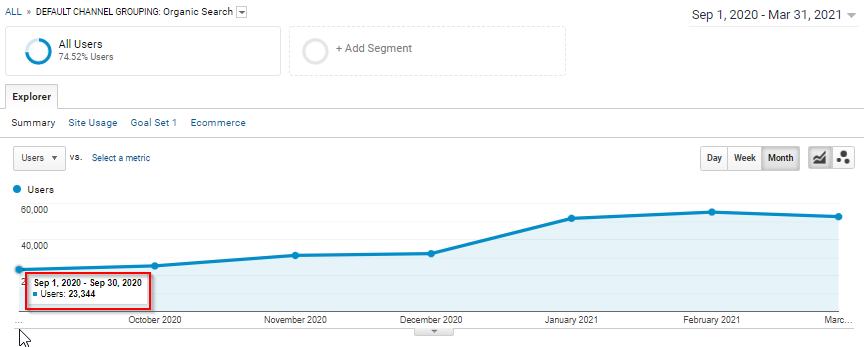 The number of unique visitors from Search,
March 2021 —
52 726
:

Dynamics of positions in Google
Key queries positions at the beginning of cooperation and after website optimization
September 2020
March 2021
top 3
1 376
1 635
top 4–10
2 401
2 348
top 11–20
1 990
2 903
top 21–50
5 809
10 152
top 51–100
7 942
13 775
Total keywords:
19 518
30 775
4

Conclusion

This case demonstrates that the key to success is an in-depth research of the niche and the development of an effective strategy. During the first six months of our work, we had a positive result: the site's organic traffic increased by 113.29% ! The number of organic users for a month increased from 1,882 in September 2020 (before active work began).