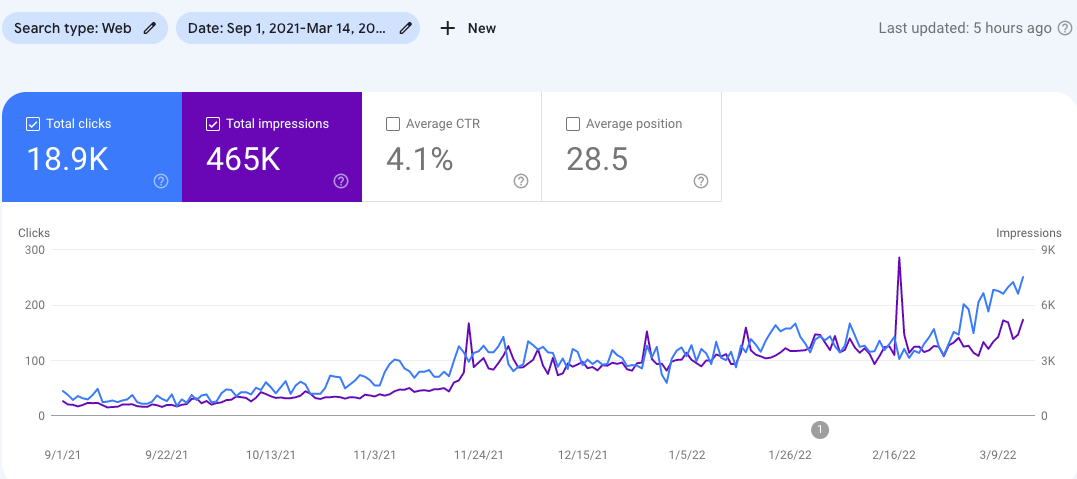 Data from the GSC for the period from September 1, 2021 to March 14, 2022
1 What was done
Conducted a full technical and search engine audit of the site and made specifications for error correction for DEV- and SEO-experts.
The website has been modified. Performed a short technical audit of the online store again.
Conduct a comparative analysis of other online lighting stores and their top-traffic pages.
Conducted keyword research.
Optimized content (text, images, meta tags) on existing category pages.
We extended the site's structure, added new product filter pages, and filled them with content.
Added several types of structured data markup.
We created an account, did SEO for Google My Business, and filled it with products and relevant data.
Worked throughout to enhance the backlink profile.
2 Six Months Results
Google Analytics data from September 1, 2021 to March 14, 2022:

Comparison of clicks and impressions in September 2021 and March 2022: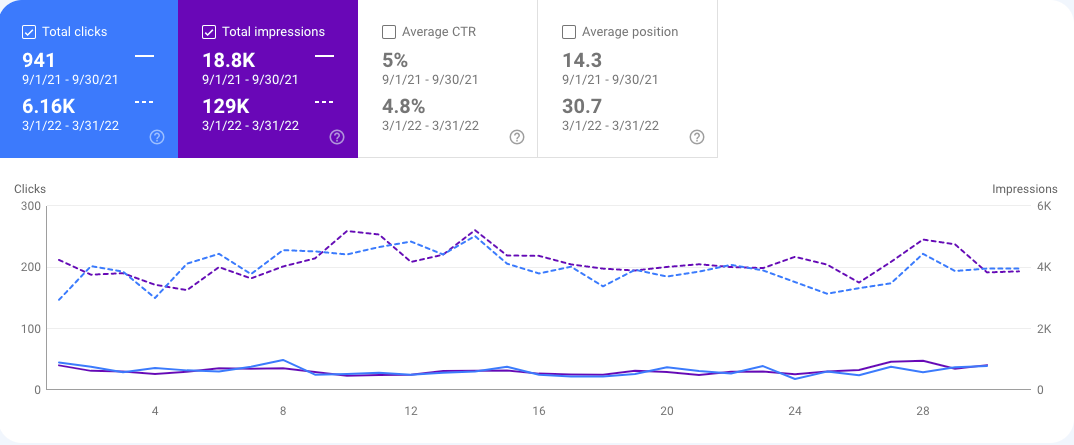 Comparison of organic traffic in September 2021 and March 2022:

3 Conclusion
In 6 months we managed to increase the monthly organic traffic of the lighting store by more than 450% (from 992 unique users in September 2021 to 5,345 unique users in March 2022).